Best price
Triangle Corner Shower Caddy
Triangle Corner Shower Caddy
Delivery Will Be Done In To 5-6 Days
Triangle Corner Shower Caddy
Material: Plastic, Color: Random color will be send as per stock availability
Features a right size, placed for shampoo, body wash and conditioner in bathroom. Put salt, sugar or other spice jars in kitchen
Size: 18.4 x 18.4 x 7.8 cm- Package included :- 1 triangle rack
The triangle design can fully make use of the space your corner and won't take up additional space inside the sink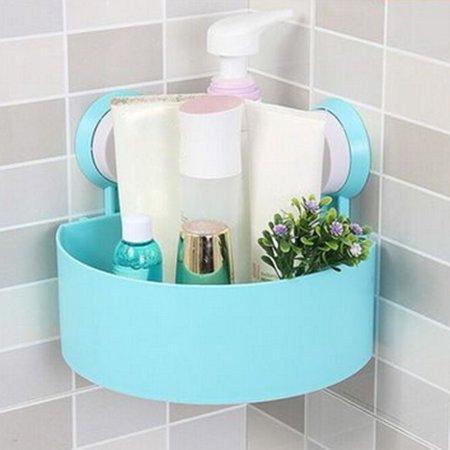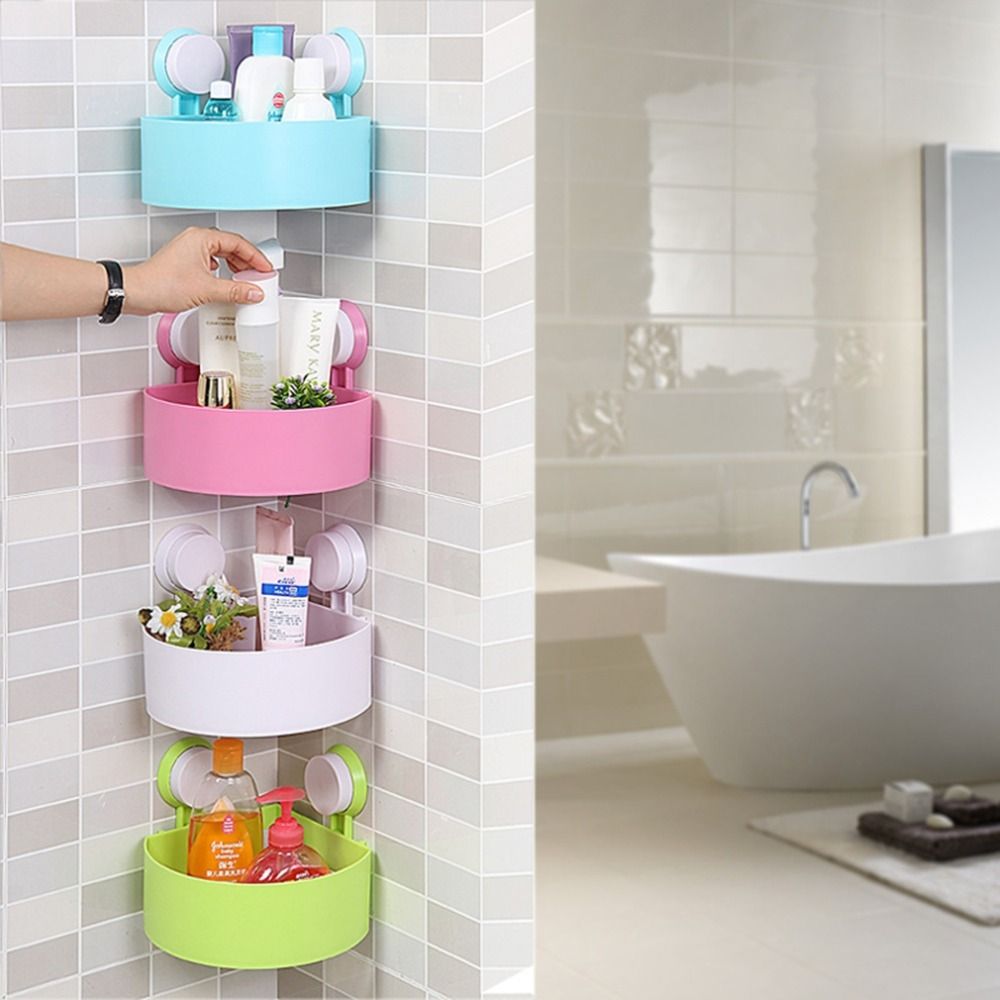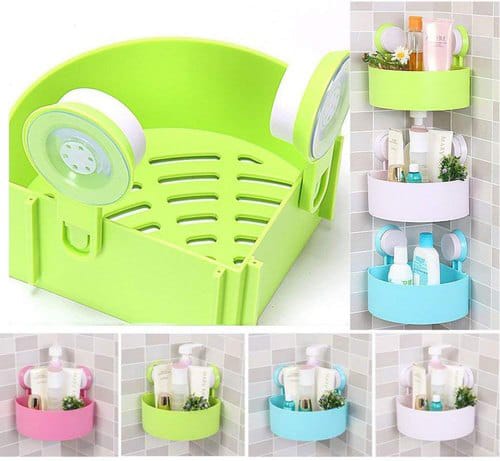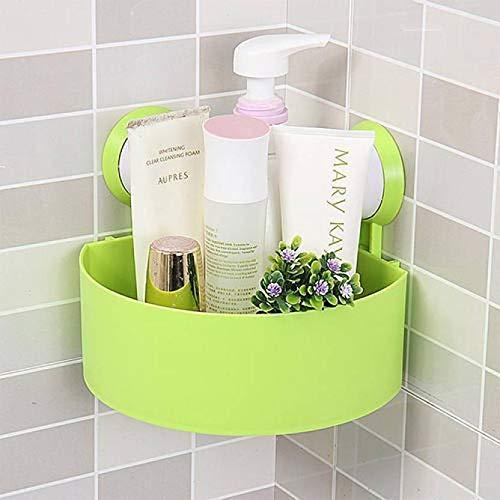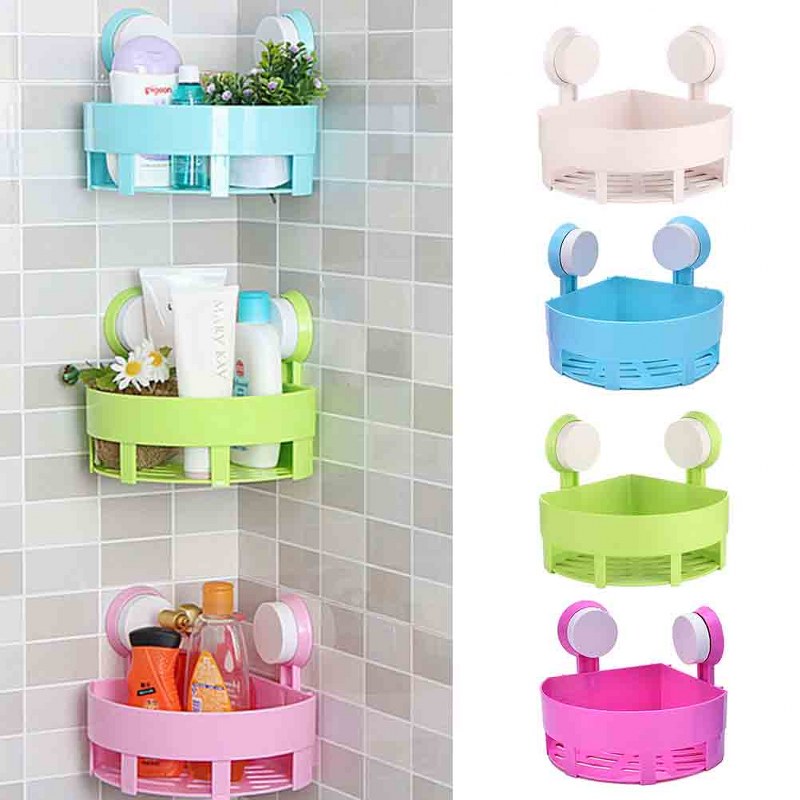 A shower caddy is a must-have item for anyone who wants to keep their shower organized. This handy tool provides a convenient place to store all of your shower essentials, such as shampoo, conditioner, soap, and other toiletries. With a variety of styles and sizes available, you're sure to find a shower caddy that fits your needs.
When choosing a shower caddy, consider the size of your shower and the amount of storage space you need. A corner caddy is a great option for small showers as it can be tucked away in the corner, taking up minimal space. On the other hand, if you have a larger shower and need more storage, a hanging shower caddy that attaches to the showerhead may be a better choice.
Shower caddies come in a variety of materials, including plastic, metal, and mesh. Plastic caddies are lightweight and easy to clean, while metal caddies are durable and stylish. Mesh caddies are a good choice if you want a caddy that allows water to drain easily.
One important feature to look for in a shower caddy is adjustable shelves. This allows you to customize the height of each shelf to fit your specific needs. Some caddies also come with hooks for hanging washcloths or loofahs.
Another important factor to consider when choosing a shower caddy is its stability. You don't want a caddy that will topple over every time you reach for your shampoo. Look for caddies with suction cups or other types of secure attachment methods.
When it comes to cleaning your shower caddy, it's important to choose a product that is easy to maintain. Plastic and metal caddies can be wiped down with a damp cloth, while mesh caddies can be washed in the washing machine.
a shower caddy is an essential item for keeping your shower organized and clutter-free. Whether you choose a plastic, metal, or mesh caddy, be sure to consider the size, material, and stability of the caddy before making your purchase. With the right shower caddy, you'll be able to enjoy a more relaxing and stress-free shower experience.
Triangle Corner Shower Caddy
Return policy is simple.

All the mobile phone we delivered are original phones with its official warranty.
The product must be in its original condition.
If you receive an electronic item in damaged/ broken, expired condition or any product that does not match its description, you can return it within 24 hours for replacement / exchange.
For complain, contact us through the official phone number or place an email at admin@modernwears.pk
If you failed to contact us through phone number then must drop an email to us within time limit.
For complain you have to mention your order number and proper reason for returning the product.

Refund policy

The amount of any product will not be return.
Your faulty product is replace with new one within couple of days.
For getting voucher you must have to contact us