Best value
Flexible LED Desk Lamp: Vimite Clip-On
Flexible LED Desk Lamp: Vimite Clip-On
Delivery Will Be Done In To 21-22 Days
Flexible LED Desk Lamp: Vimite Clip-On
Desk lamp
Suitable for: desktop, room, bedroom, bedside, home, dormitory, cabinet.
3 Adjustable Brightness: 3 levels brightness to be controlled, late night reading does not hurt your eyes. It meets your different needs, perfect for reading, relax, studying and sleeping.
USB Port Design: It is powered by USB, charger, USB power bank or laptop computer, so it is convenient when you want to use it.
Long Service Life: Integrated with quality LED, long-lasting and consistent performance. Energy-saving and efficient choice.
Portable and Foldable Design: This foldable LED desk lamp make it convenient to take around ,easy to place it in shelves, bags, suitcases.
Touch Controls for Easy Use: Making it easy for you to set the brightness level just by touch lightly.
Safe with High Quality: it has superior plastic fireproof housing and over-current protection design to keep you safe. Can be attached to the wall or stand on the table and held when needed.
Size: 4*12*35CM
Color: Warm / White/ Natural White Dimming
Body Material: PVC
Voltage: 5v
360° free bending: fulfill your lighting needs.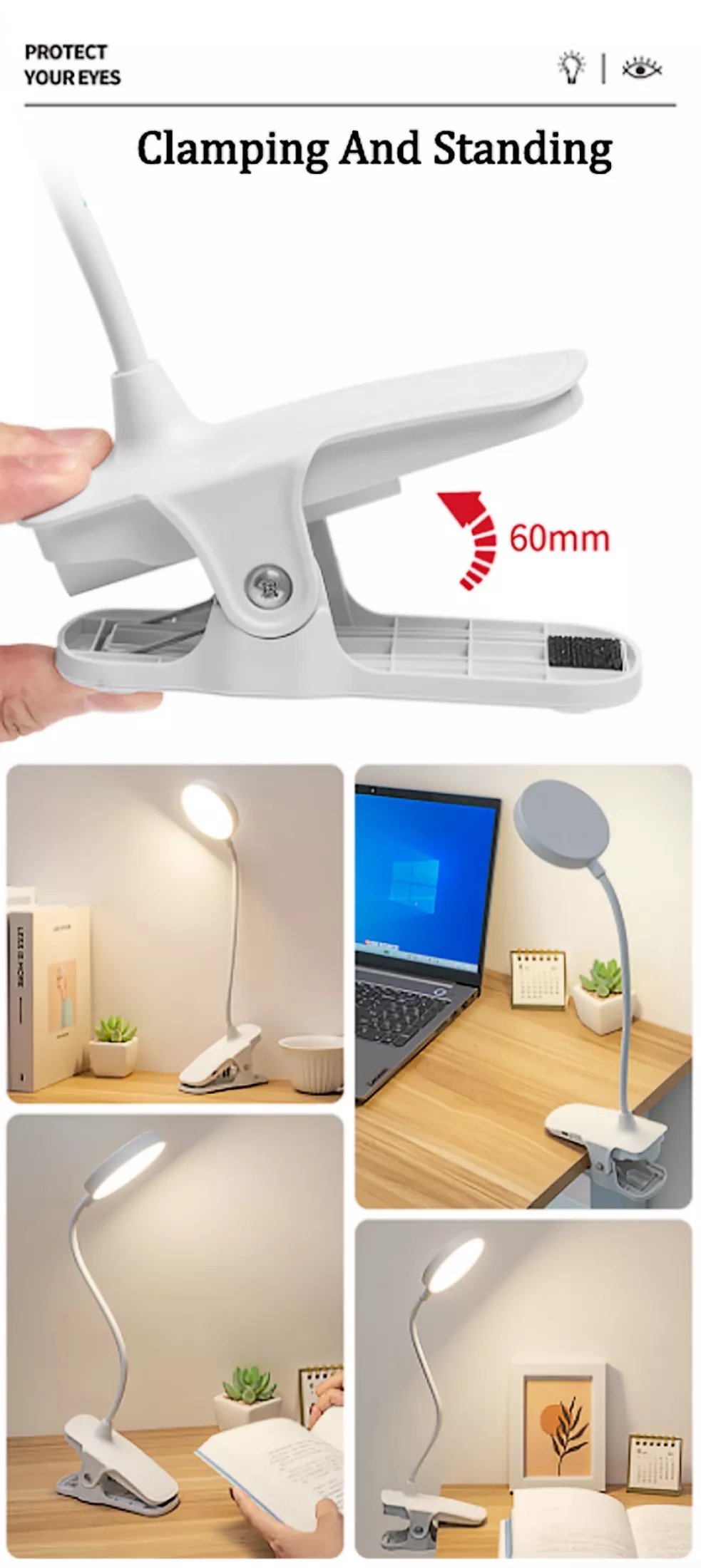 Flexible LED Desk Lamp: Vimite Clip-On
Return policy is simple.

All the mobile phone we delivered are original phones with its official warranty.
The product must be in its original condition.
If you receive an electronic item in damaged/ broken, expired condition or any product that does not match its description, you can return it within 24 hours for replacement / exchange.
For complain, contact us through the official phone number or place an email at admin@modernwears.pk
If you failed to contact us through phone number then must drop an email to us within time limit.
For complain you have to mention your order number and proper reason for returning the product.

Refund policy

The amount of any product will not be return.
Your faulty product is replace with new one within couple of days.
For getting voucher you must have to contact us