Best price
Vaporesso Luxe 220w Vape Starter Kit 2ml (UK EDITION)
Free & Fast Shipping All Over Pakistan
Vaporesso Luxe 2 220w KIT
Vaporesso Luxe 220w Vape Starter Kit 2ml (UK EDITION)
The Vaporesso Luxe Touch Screen TC Kit changes your vape life with advanced technology! The Vaporesso Luxe 220W MOD is powered by two external 18650 batteries. The large and clear touch screen of Vaporesso Luxe Kit makes your vape operation easier. The Vaporesso Luxe Box MOD has huge wattage to bring large cloud and throat-hit too. The included SKRR Tank is a new sub-ohm tank with innovative meshed and strip coils. The SKRR atomizer is best compatible wiht all GT Core Coils too
Vaporesso Luxe 220w Vape Starter Kit 2ml (UK EDITION)
The Vaporesso Luxe vape kit is an intelligent kit designed for sub ohm vaping. Offering a very high, 220W max output it is powered by two 18650 vape batteries (sold separately). An intelligent chipset is built-into every device offering a range of modes allowing you to customise performance. This kit includes the Vaporesso SKRR vape tank which offers enhanced vapour production as well as a 2ml e-liquid capacity.
Check out the Vaporesso LUXE 220w  info graphic Description to help you better understanding how the product works!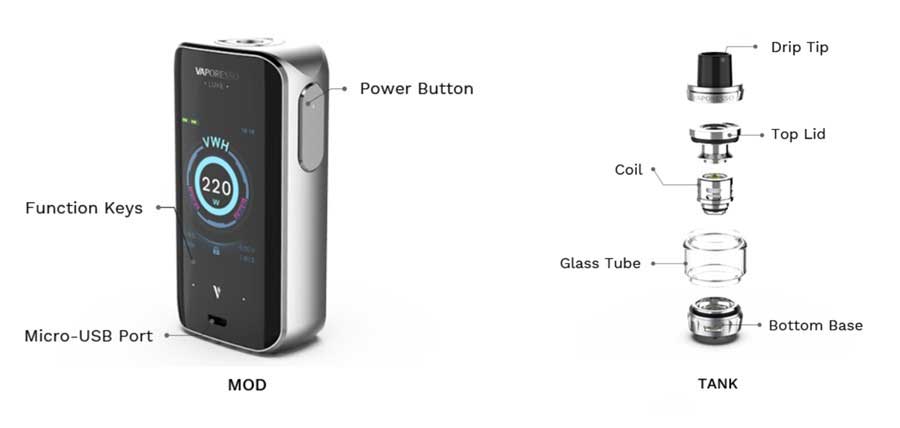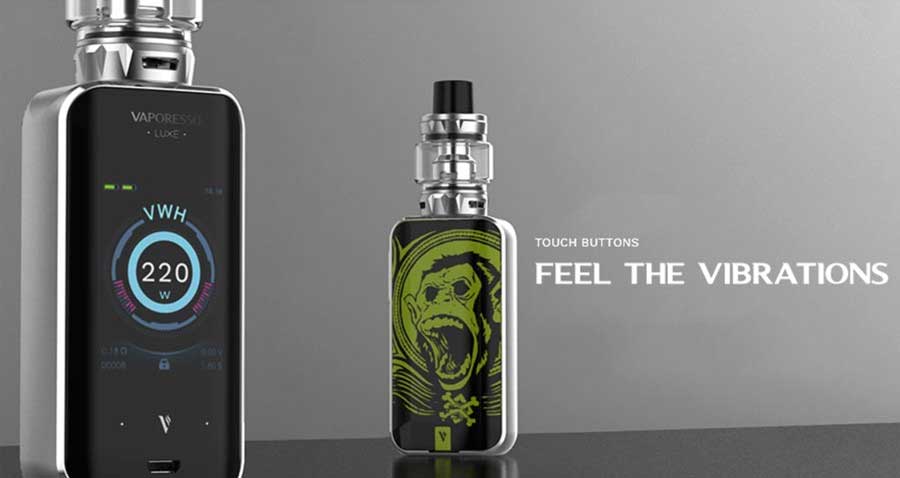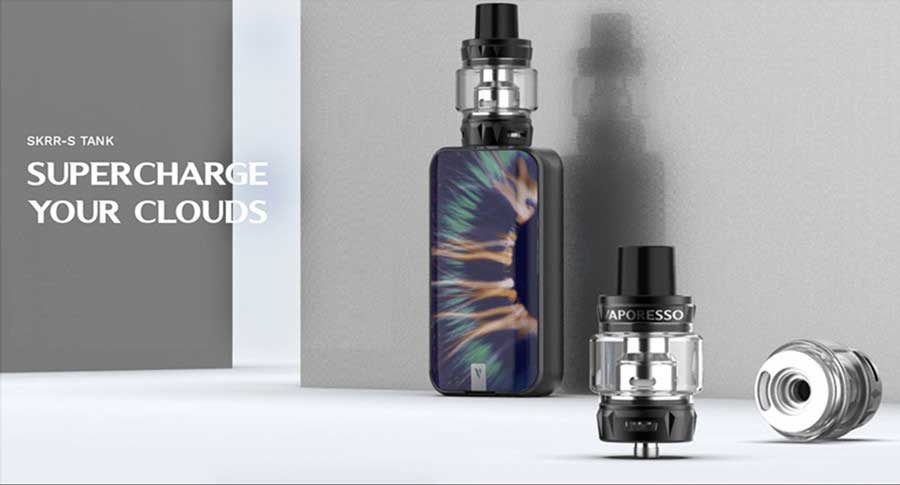 Features:
Vaporesso Sub Ohm Vape Kit
220W Max Output
Requires Dual 18650 Vape Batteries
Intelligent Chipset
Full Colour Touchscreen Control
Multiple Output Modes
2ml E-Liquid Capacity
Adjustable Airflow
Supports Direct To Lung Vaping
Compatible with High VG E-Liquid
Return Policy And Warranty Claim
*Return policy is simple. Make sure that you can only claim the product within 24 Hours after that request will be not accepted.
All the mobile phone we delivered are original phones with its official warranty.
The product must be in its original condition.
If you receive an electronic item in damaged/ broken, expired condition or any product that does not match its description, you can return it within 24 hours for replacement / exchange.
For complain, contact us through the official phone number or place an email at contact@modernwearspk-a5ab46.ingress-erytho.easywp.com
If you failed to contact us through phone number then must drop an email to us within time limit.
For complain you have to mention your order number and proper reason for returning the product.
The product that is imported from china have only 24 hours check warranty after that no claim will be accepted.
The electronic products that have 6 months or 1 year brand warranty will be claimed by yourself at that brand's service center.
If the parcel is open or unsealed than must inform us.
 If the product is broken during shipping or some item is missing in the parcel then inform us the relevant query.
Mobile warranty will be claimed to their company's service center.
Return is only possible if the product is unopened.
Return of opened products only possible if a fault is found.
If fault is claimed in a non-faulty order then shipment charges will be paid by the customer.
For returning a product shipping charges is paid by the customer.
You can ship it to us using any courier service.
Refund policy
The amount of any product will not be return.
Your faulty product is replace with new one within couple of days.
You can also get a voucher of that amount and buy any other product using that voucher.
For getting voucher you must have to contact us
for more products reviews
and for similar products
Vendor Information
Address:

4.66 rating from 161 reviews