Best seller
SKMEI Dual Display waterproof Watch
SKMEI Dual Display Watch
Delivery Will Be Done In To 4-5 Days
SKMEI Dual Display waterproof Watch
Brand: SKMEI
Model: 1515
Weight: 177g
Dial width: 57mm
Dial height: 56mm
Dial thickness: 17mm
Strap width: 22mm
Total length of the watch: 220
Movement: electronic movement
Mirror: glass
Case: Zinc Alloy
Strap: Stainless Steel
Clasp: stainless steel
Waterproof depth: 3ATM
Function: 2 time, stopwatch, date, day of the week, alarm, luminous, 12/24 hours
We are the original manufacturer.
All products are 100% brand new and original.
Committed to providing a good customer experience!
Customer satisfaction is our important pursuit as always.
Everyone can buy from us with confidence, getting genuine products with our top-notch customer service.
For receiving any damaged or defective product, please contact our customer service promptly, refund or resend or whatever is the best solution.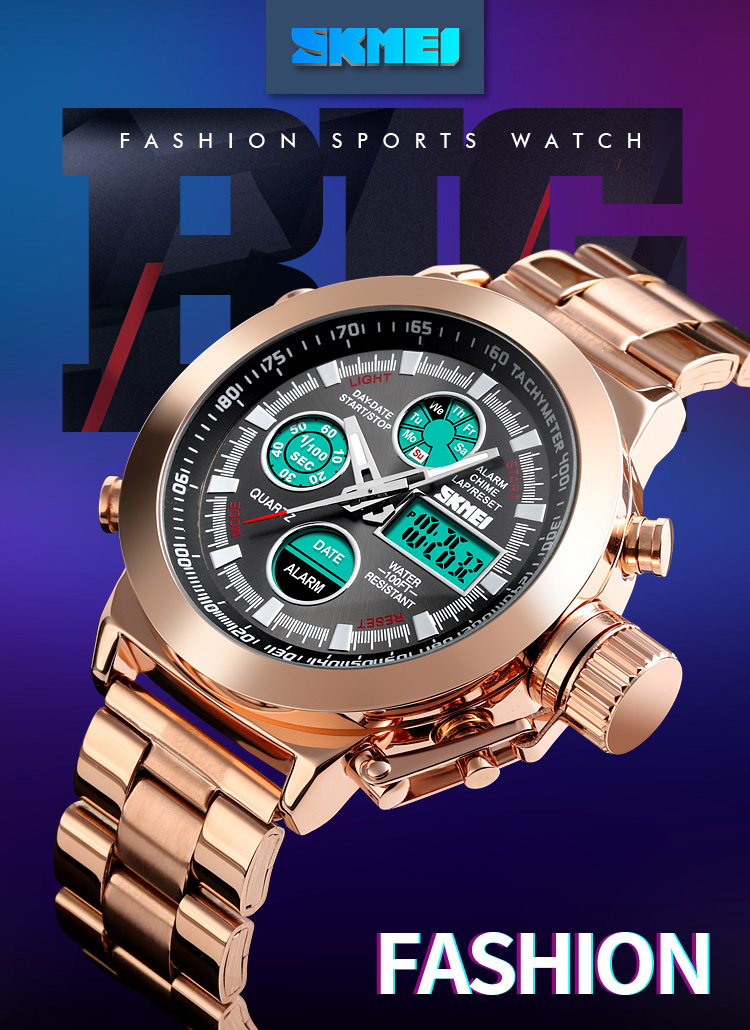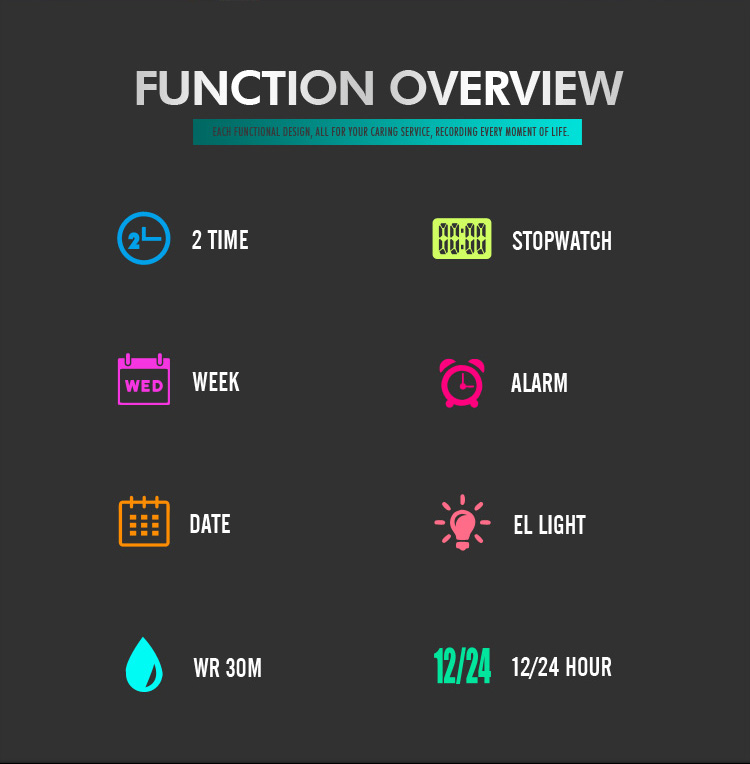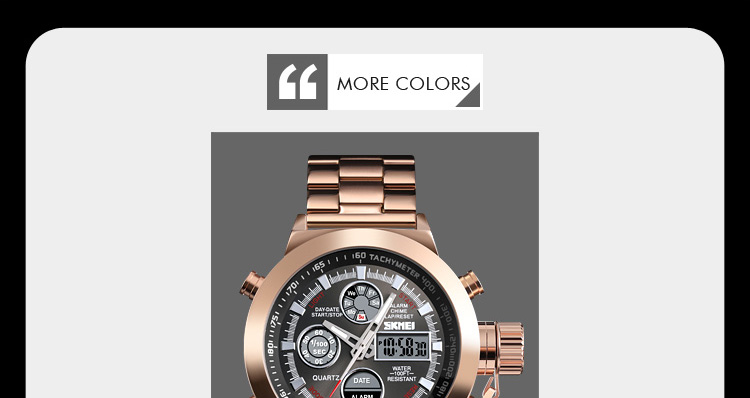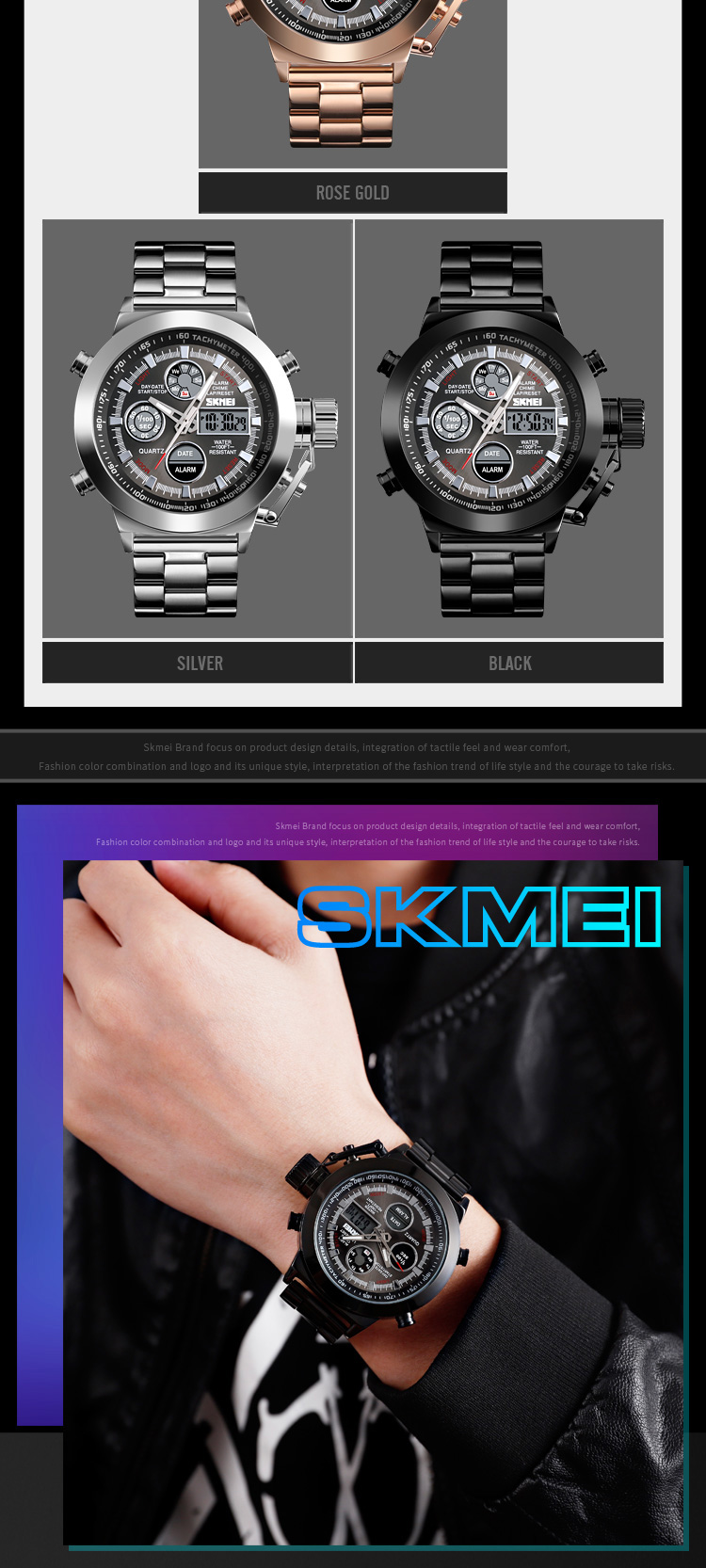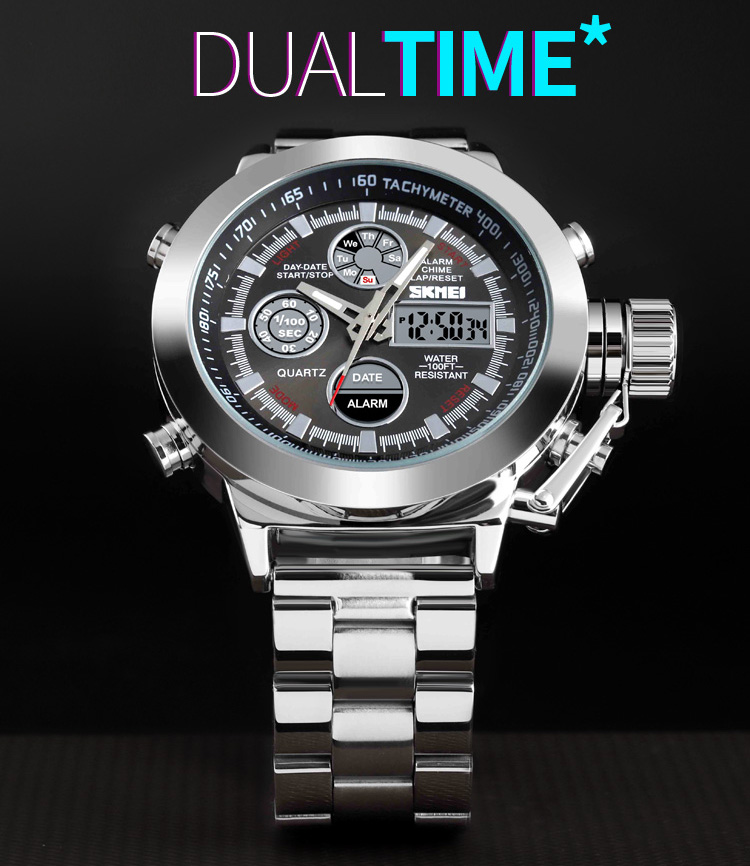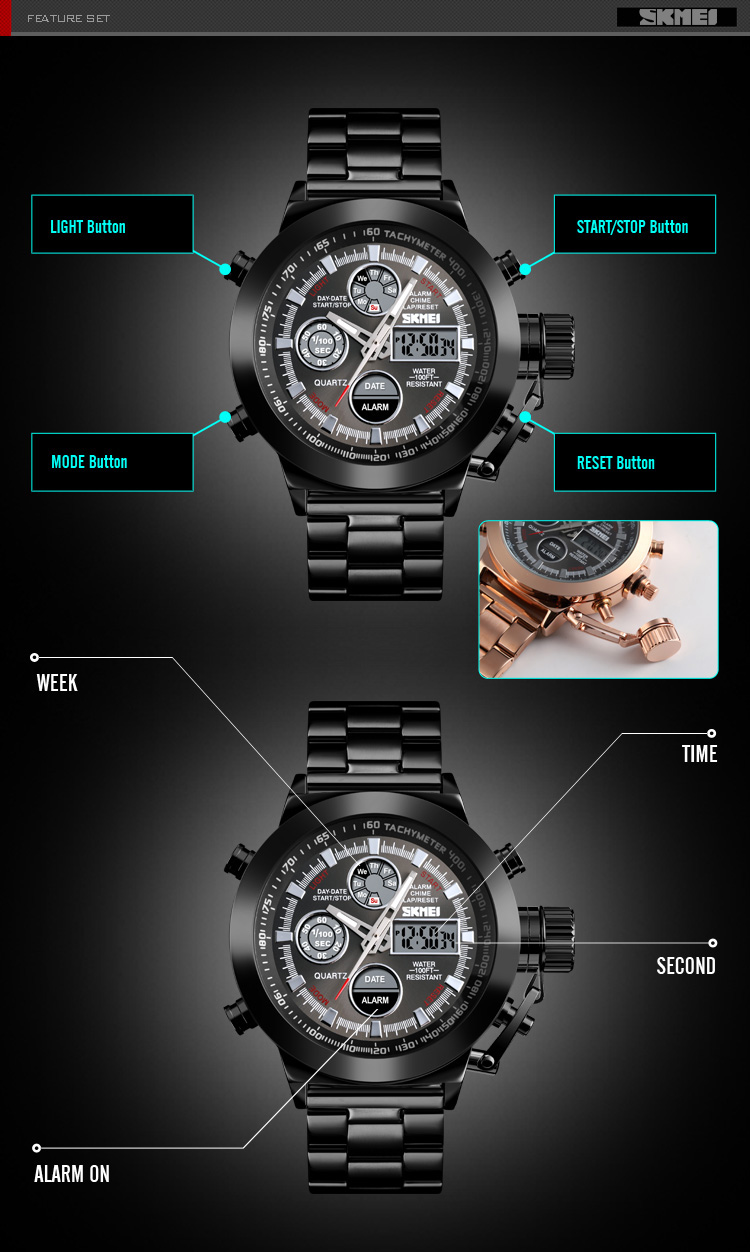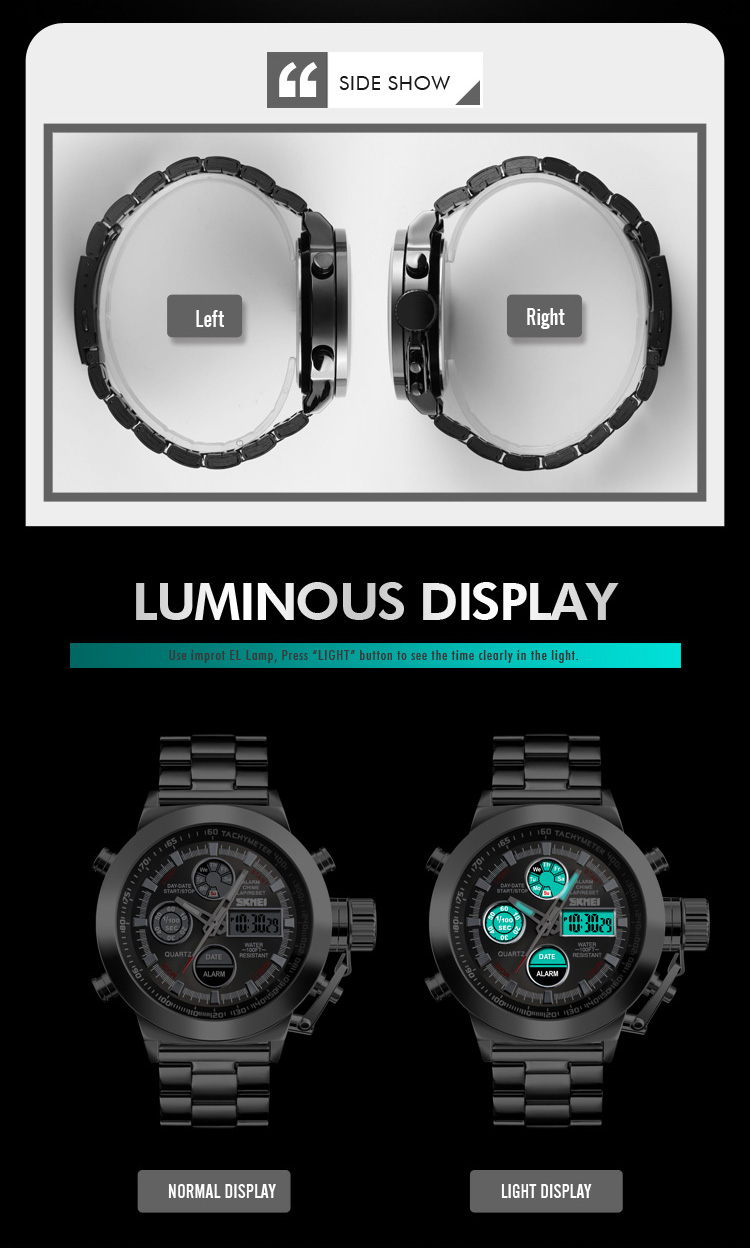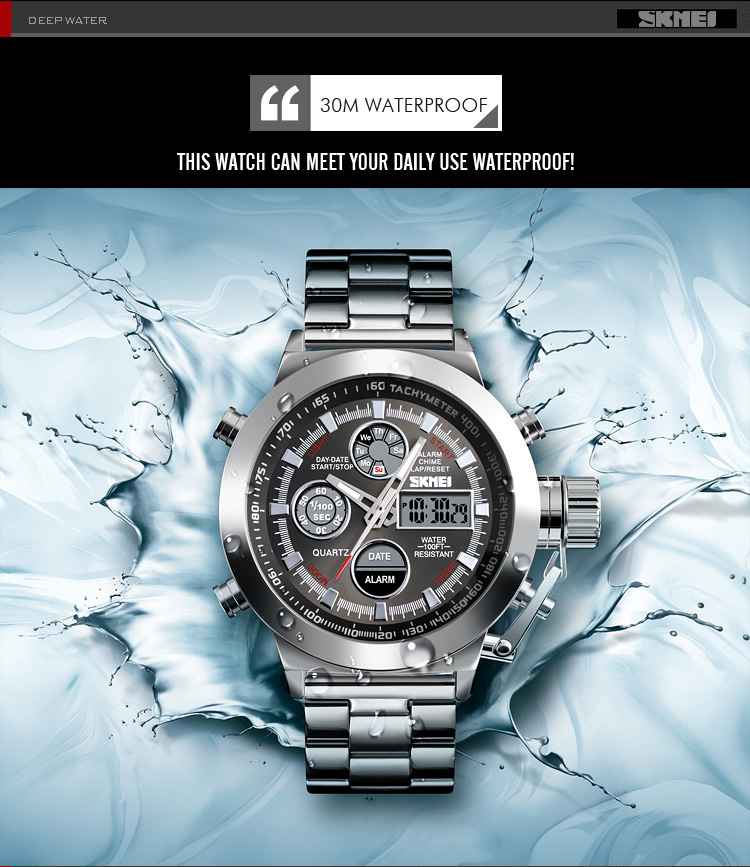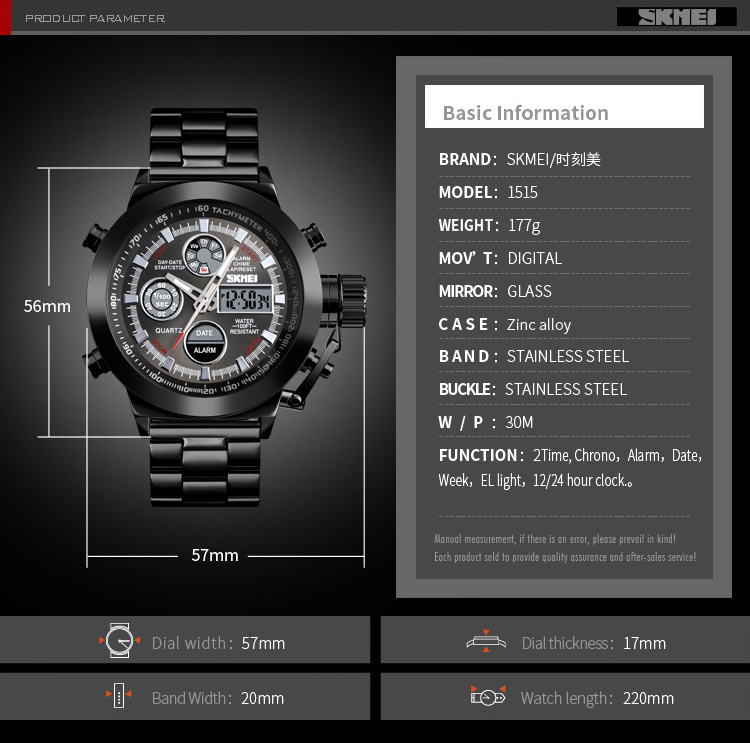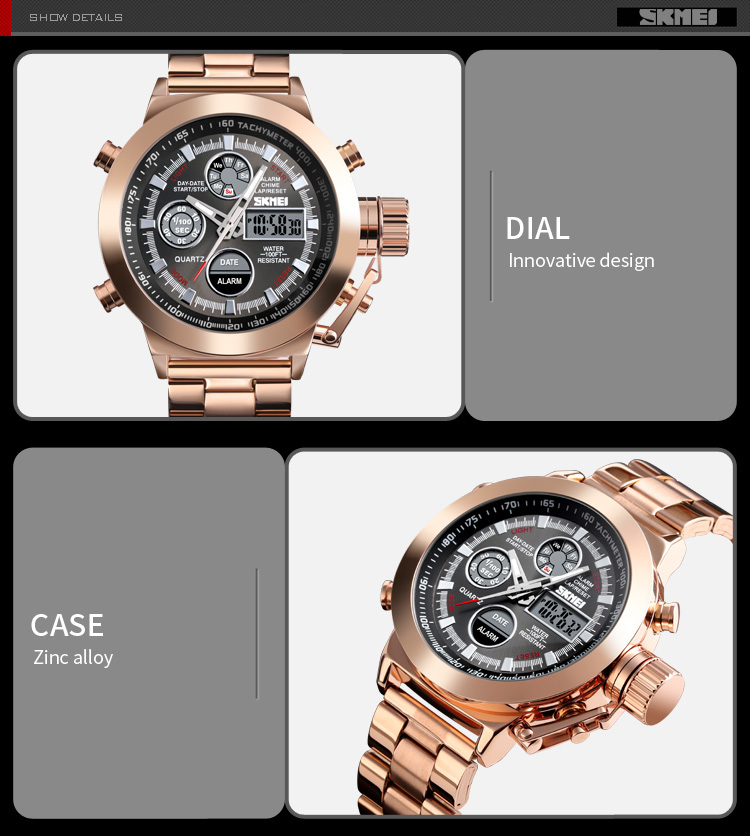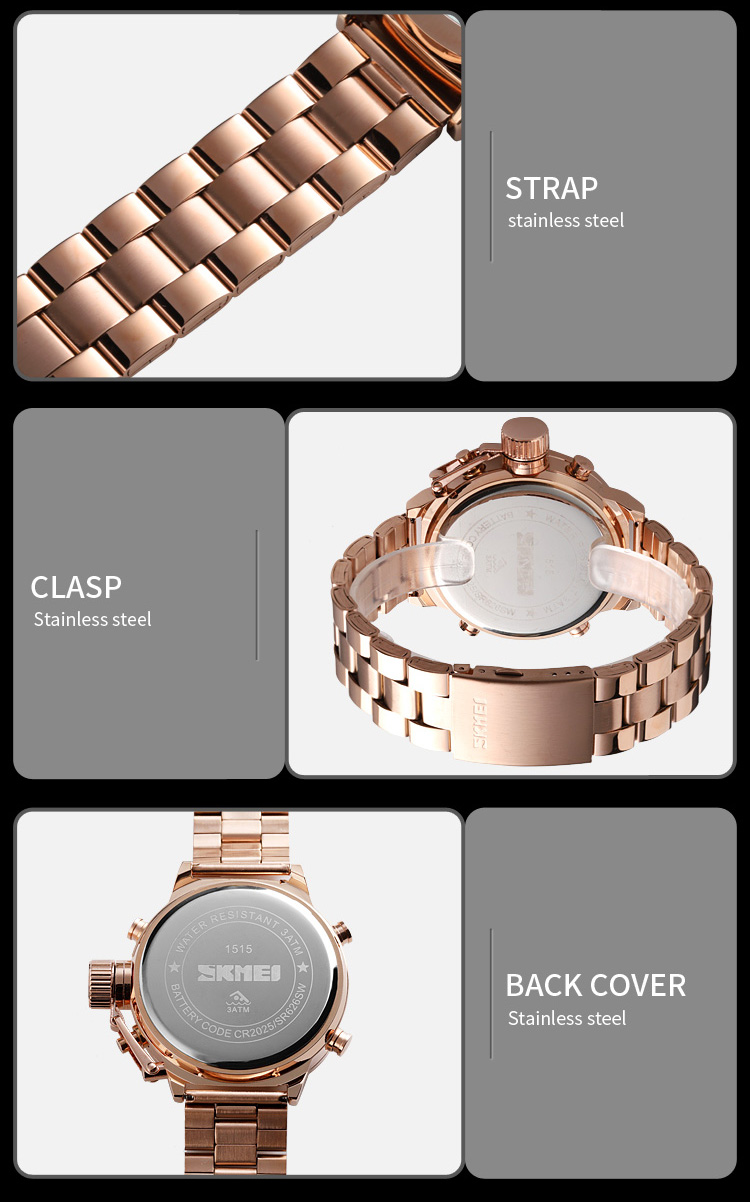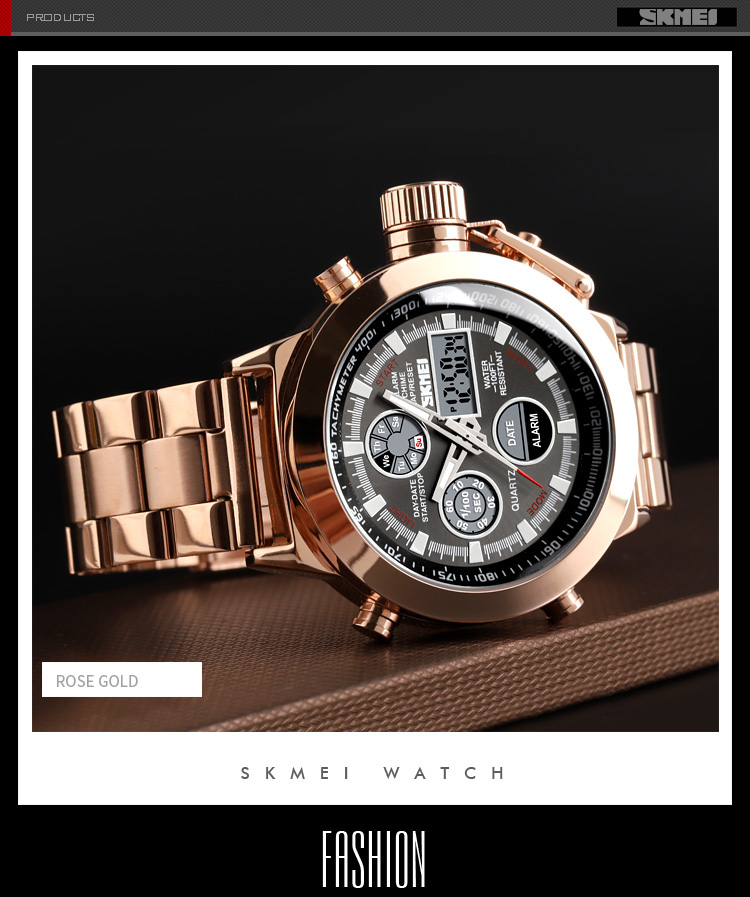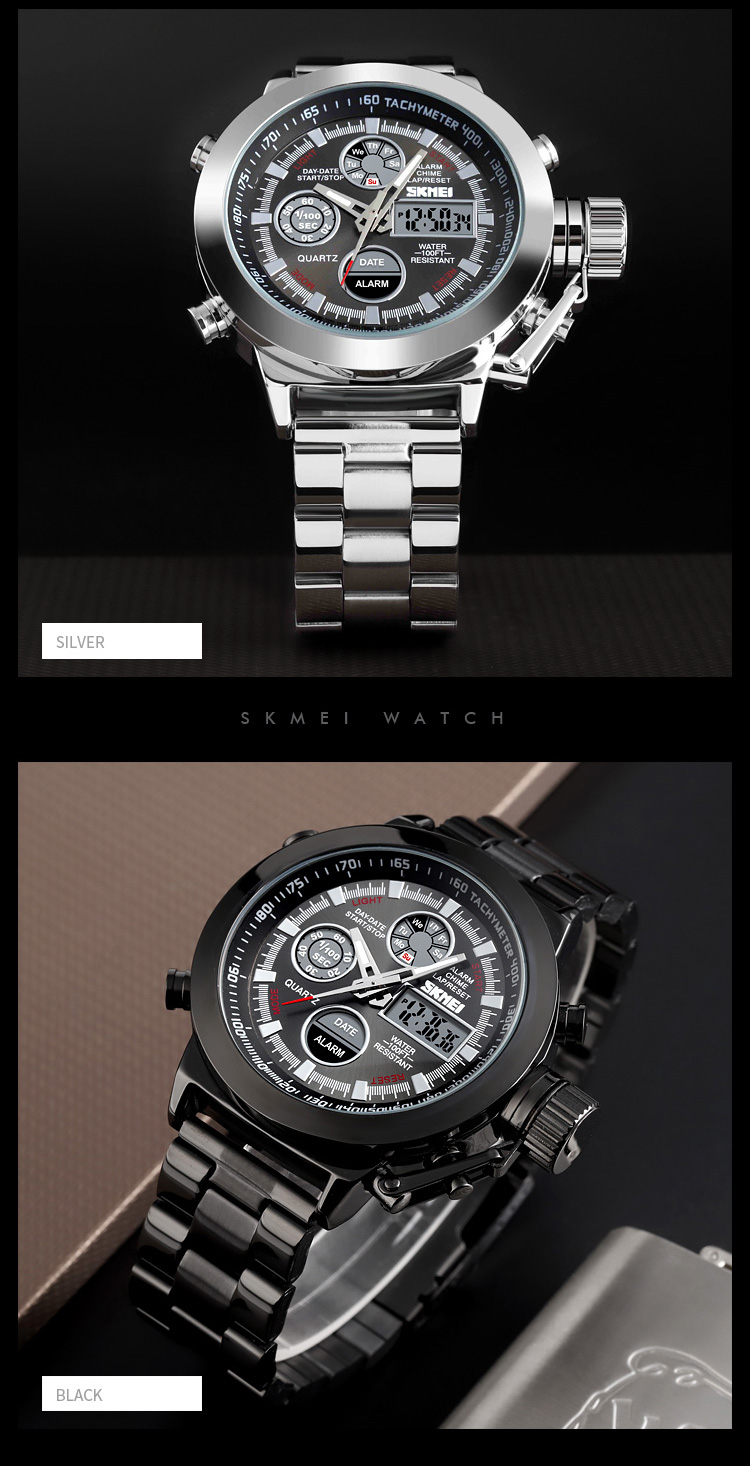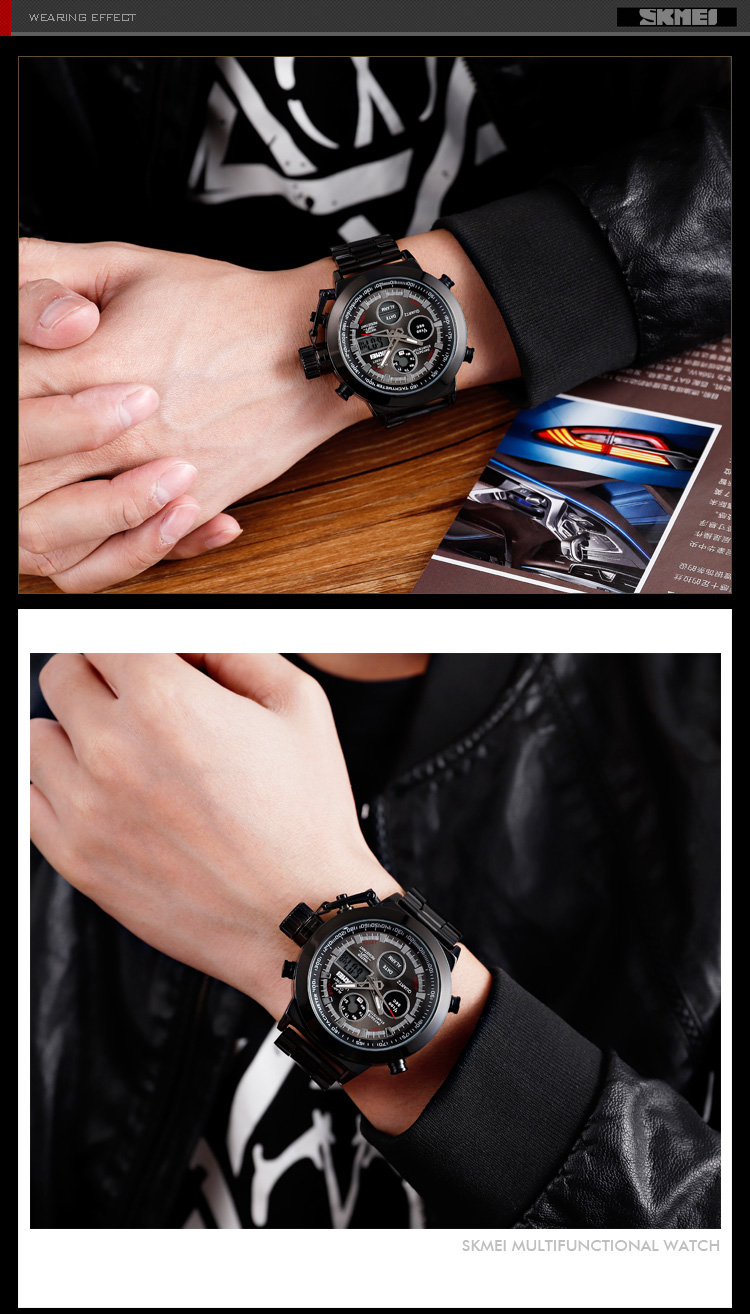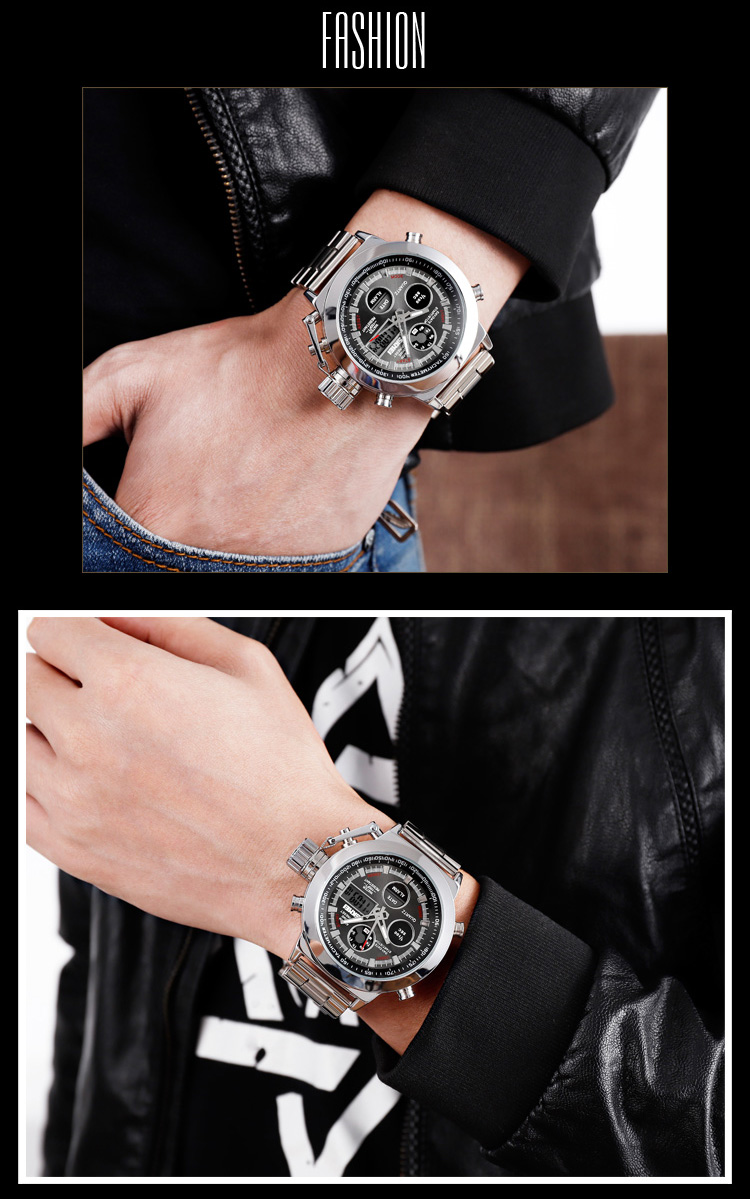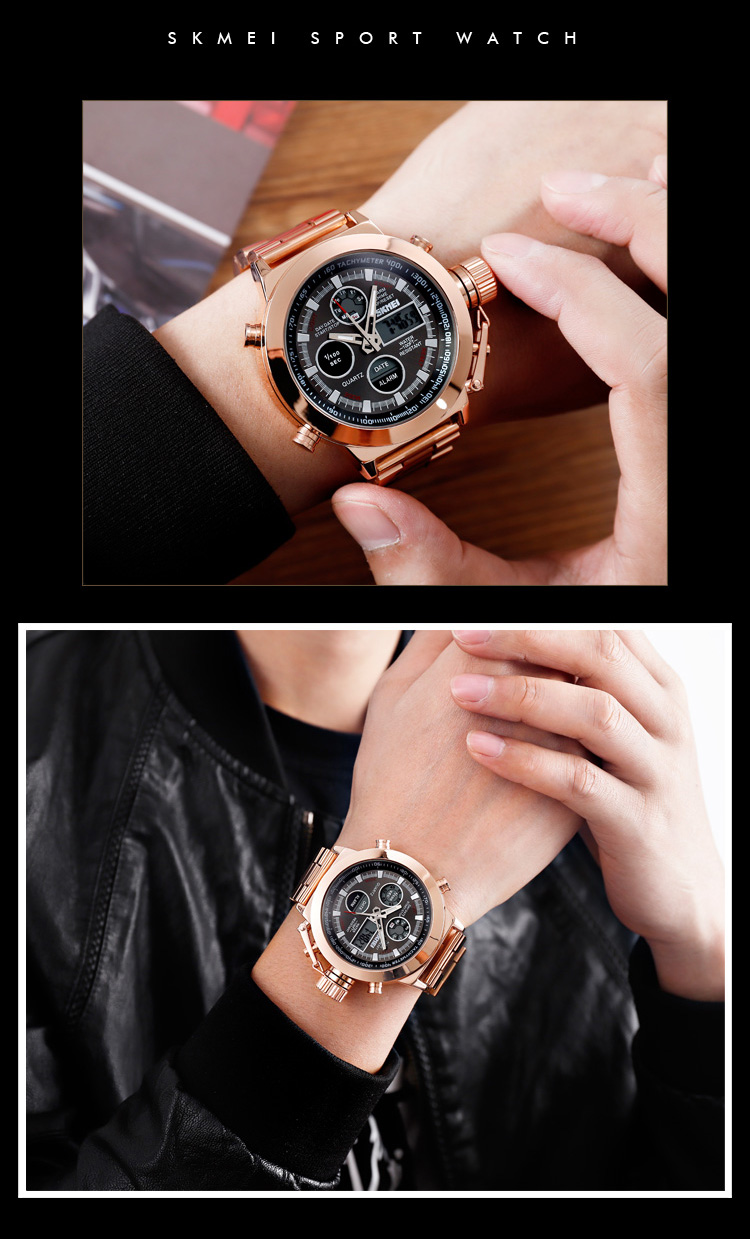 The watch features a digital display and an analog display, making it easy to read the time in any situation. The watch can withstand water pressure up to 50 meters, ensuring that it remains functional even in wet conditions.
One of the main benefits of the SKMEI Dual Display Watch is its quartz movement. Quartz movements are known for their accuracy and reliability, making them a popular choice for watch enthusiasts.
The SKMEI Dual Display Watch is designed for men who are looking for a stylish and functional timepiece. The watch features a modern and sleek design, with a black and silver color scheme that complements any outfit.
The SKMEI Dual Display Watch is easy to use, with intuitive controls that allow you to adjust the time and date with ease.
The watch is versatile, easy to use, and offers a range of features that make it a popular choice among watch enthusiasts. Get your SKMEI Dual Display Watch today and enjoy its stylish design and functional features.
SKMEI Dual Display waterproof Watch
Return policy is simple.

All the mobile phone we delivered are original phones with its official warranty.
The product must be in its original condition.
If you receive an electronic item in damaged/ broken, expired condition or any product that does not match its description, you can return it within 24 hours for replacement / exchange.
For complain, contact us through the official phone number or place an email at admin@modernwears.pk
If you failed to contact us through phone number then must drop an email to us within time limit.
For complain you have to mention your order number and proper reason for returning the product.

Refund policy

The amount of any product will not be return.
Your faulty product is replace with new one within couple of days.
For getting voucher you must have to contact us
Specification:
SKMEI Dual Display waterproof Watch