Samsung Galaxy Z Fold3 Flip Cover with Pen Black
Free shipping all over Pakistan
Easy return and refund policy
Samsung Galaxy Z Fold3 Flip Cover with  Pen Black Price in Pakistan Rs.13599 at modernwears.pk
The Flip Cover has been upgraded to suit the new Z Fold3 5G and the S Pen Fold Edition that works with it now. You can work smarter with S Pen and turn your scribbles into strokes of genius.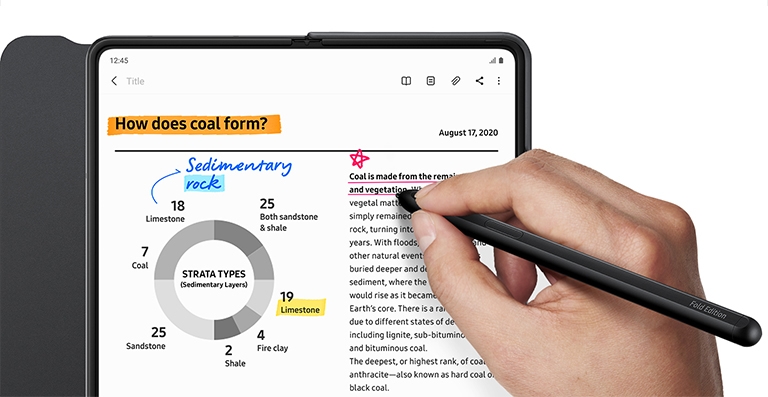 A dedicated and detachable S Pen Fold Edition holder is included with the Flip Cover. Plus, the case provides stability, so you can place Z Fold3 5G on a table and start writing without your phone moving.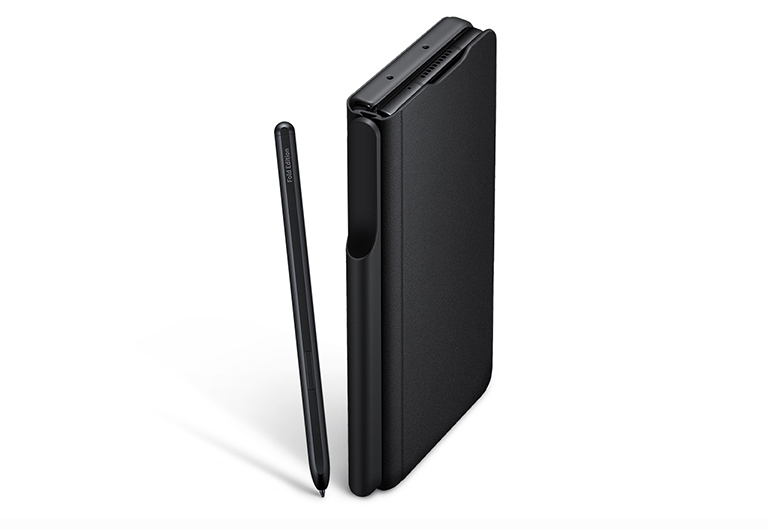 Antimicrobial coating cover*
Treated with an antimicrobial coating, Z Fold3 5G Flip Cover with Pen has protection against microbial growth to help keep your case clean.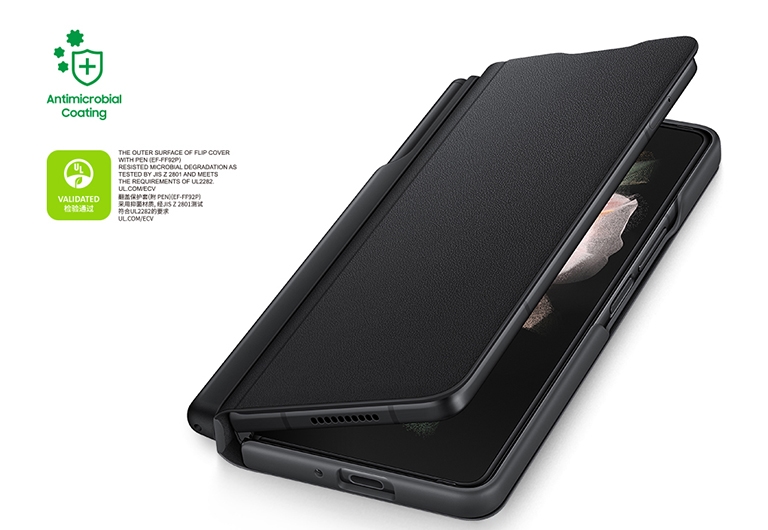 Samsung Galaxy Z Fold3 Flip Cover with Pen Black
Return Policy And Warranty Claim
*Return policy is simple. Make sure that you can only claim the product within 24 Hours after that request will be not accepted.
All the mobile phone we delivered are original phones with its official warranty.
The product must be in its original condition.
If you receive an electronic item in damaged/ broken, expired condition or any product that does not match its description, you can return it within 24 hours for replacement / exchange.
For complain, contact us through the official phone number or place an email at contact@modernwearspk-a5ab46.ingress-erytho.easywp.com
If you failed to contact us through phone number then must drop an email to us within time limit.
For complain you have to mention your order number and proper reason for returning the product.
The product that is imported from china have only 24 hours check warranty after that no claim will be accepted.
The electronic products that have 6 months or 1 year brand warranty will be claimed by yourself at that brand's service center.
If the parcel is open or unsealed than must inform us.
 If the product is broken during shipping or some item is missing in the parcel then inform us the relevant query.
Mobile warranty will be claimed to their company's service center.
Return is only possible if the product is unopened.
Return of opened products only possible if a fault is found.
If fault is claimed in a non-faulty order then shipment charges will be paid by the customer.
For returning a product shipping charges is paid by the customer.
You can ship it to us using any courier service.
Refund policy
The amount of any product will not be return.
Your faulty product is replace with new one within couple of days.
You can also get a voucher of that amount and buy any other product using that voucher.
For getting voucher you must have to contact us
for more products reviews
and for similar products
Vendor Information
Address:

4.65 rating from 162 reviews