Best value
Oraimo Car Charger OCC-21 DML – Black
ORAIMO Car Charger OCC-21DML-Black
Free Shipping All Over Pakistan Above Rs 2000/-
Easy Return/Refund Policy
Oraimo Car Charger OCC-21DML-Black
* Connector: Dual USB
* Input: 12-24V
* Output: DC 5V/2.1A Max
* Cable Output: 5V/2A Max
* Plug Type: Lightning & Micro USB
* Length: 1.2m
Dual Output
2 USB ports provide simultaneous high-speed charging for phones and tablets.
Fast Charging Technology
Exclusive fast charging technology ensures the fastest possible charge.
Charger + Cable Combo
The car charger is equipped with 2 in 1 cable to ensure you are always prepped for car charging. Charge your Micro-USB as well as Lightning devices using just one cable.
Multi-Protection Safety System
Surge protection, temperature control, and more advanced safety features provide safety of your favorite car and gadgets.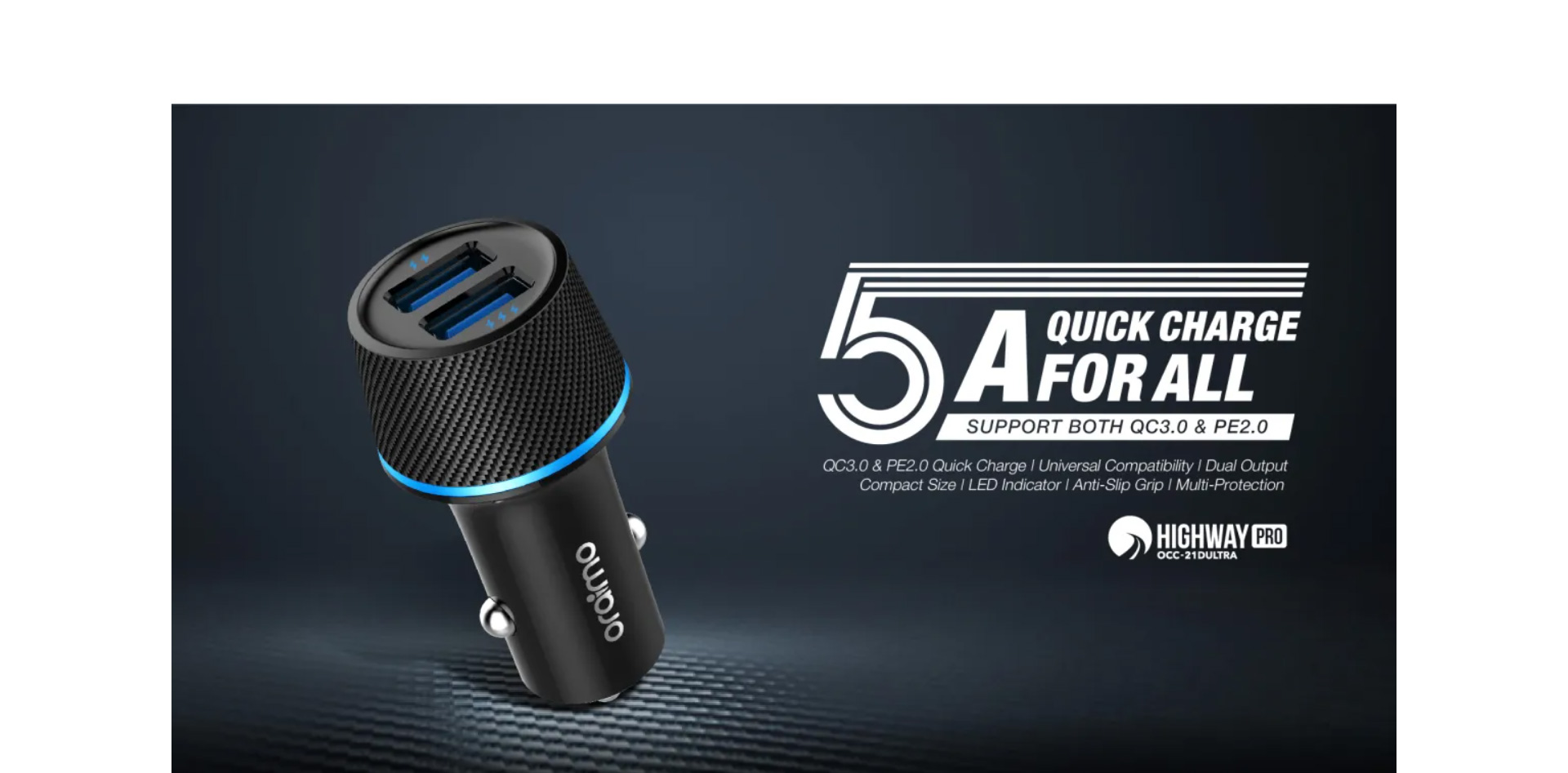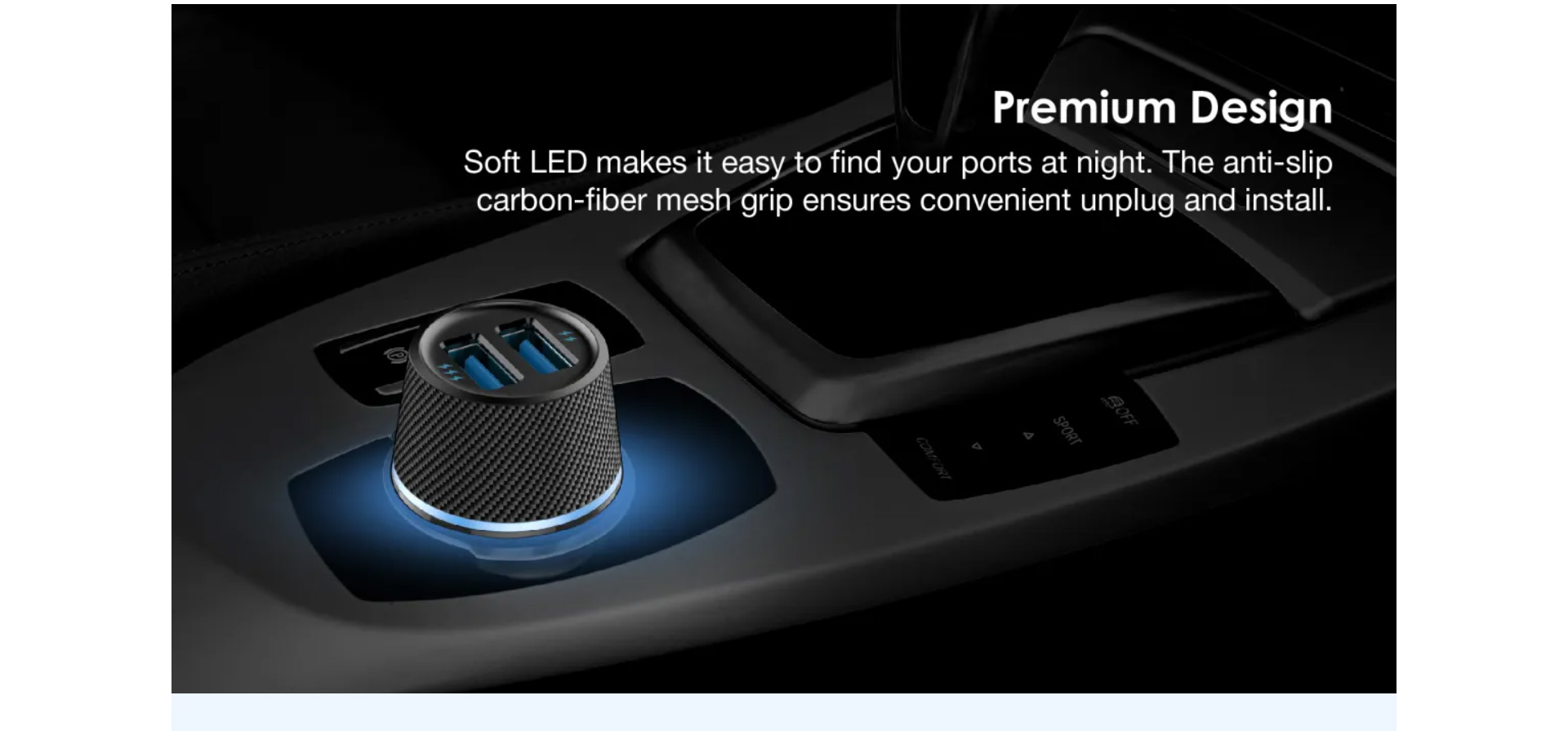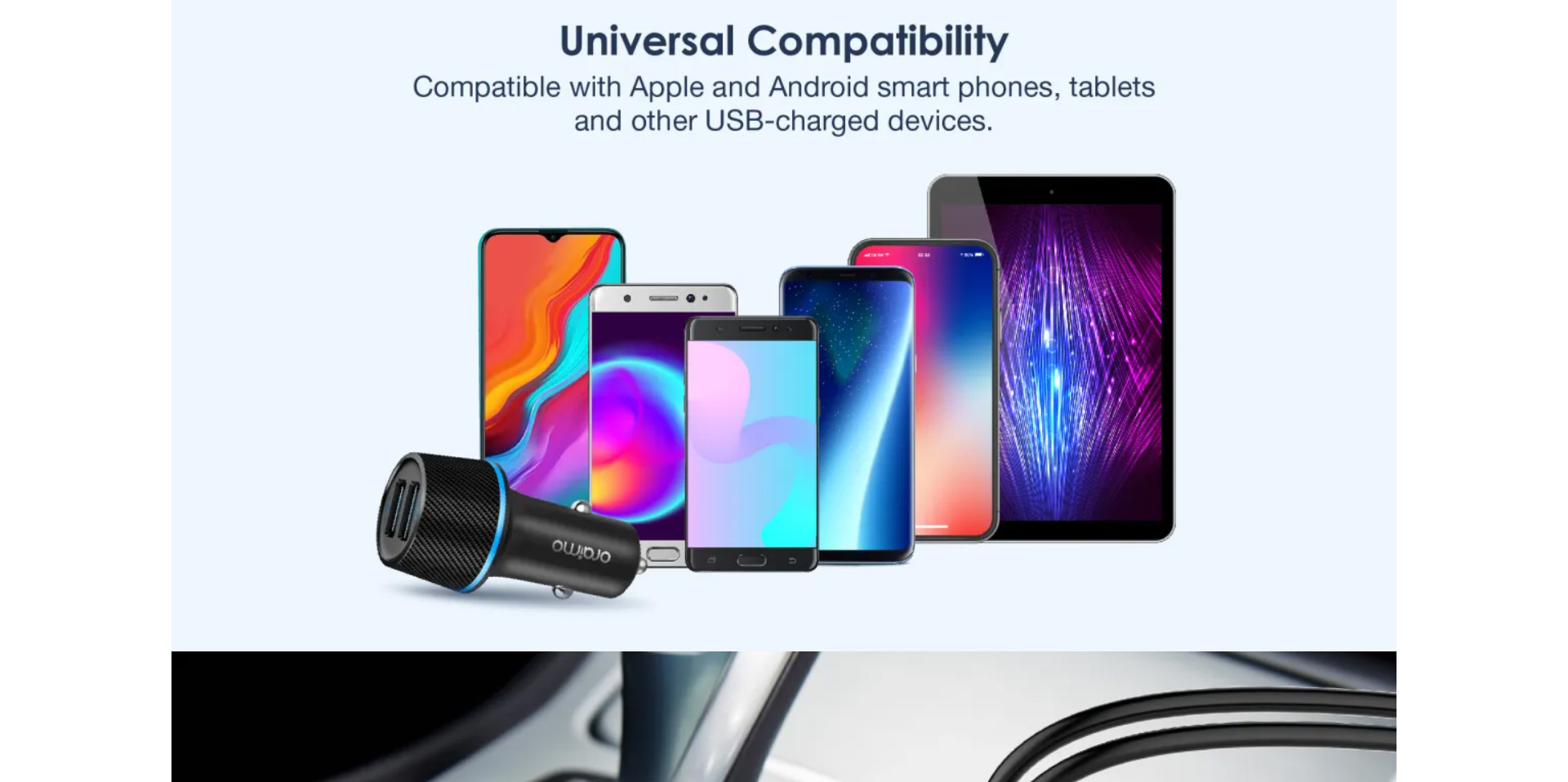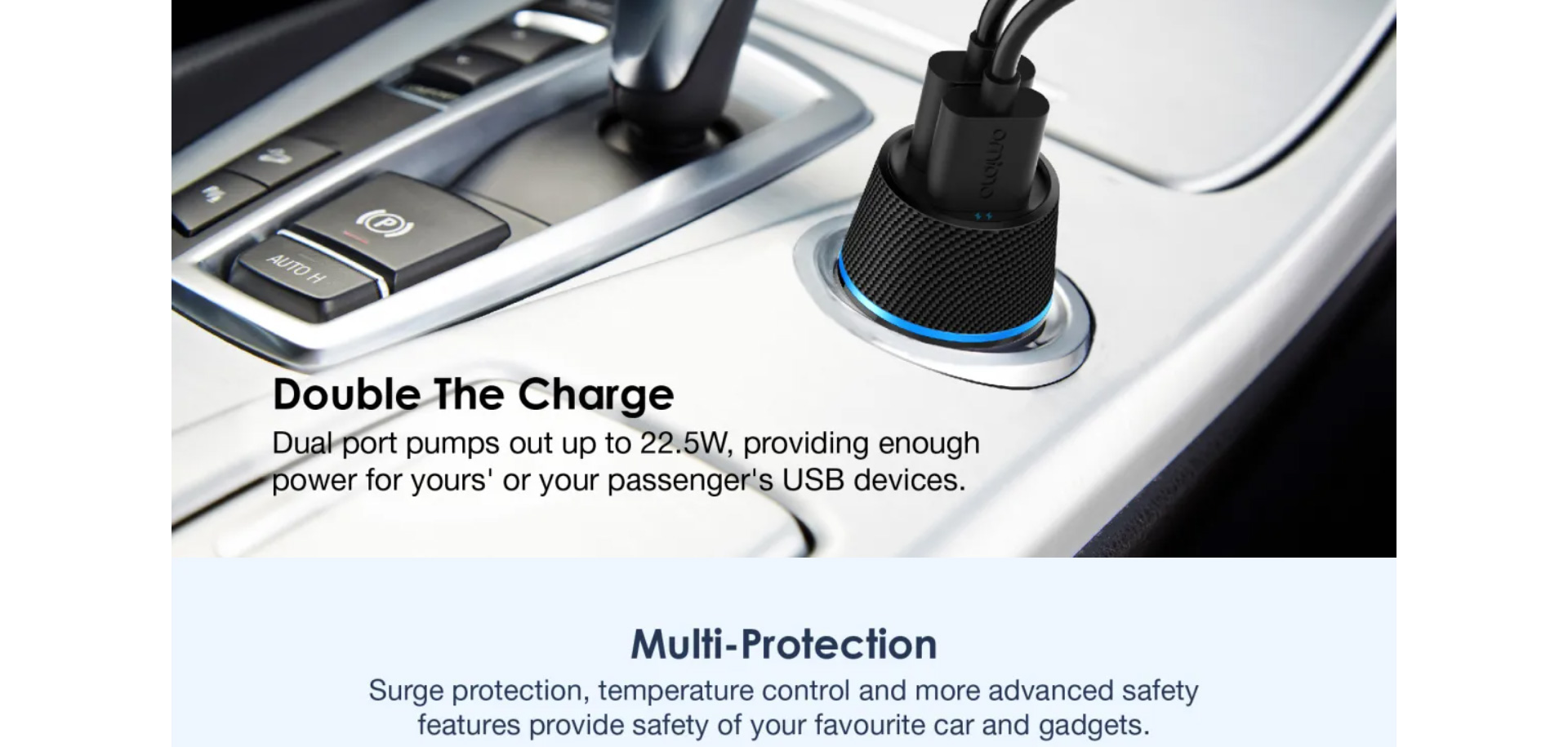 When it comes to charging your devices on-the-go, having a reliable car charger is a must. Oraimo Car Charger is one such product that delivers fast and efficient charging for all your devices. From smartphones to tablets, and even laptops, this car charger can power up almost anything you need.
With a sleek and compact design, the Oraimo Car Charger is easy to carry and use. It comes with multiple USB ports, so you can charge more than one device at a time. Plus, it has advanced safety features like over-current protection and short-circuit prevention, which ensure that your devices are always safe from any electrical mishap.
One of the standout features of the Oraimo Car Charger is its fast charging capability.. With its advanced safety features, multiple charging ports, and compatibility with a range of devices, it offers a complete charging solution for your on-the-go needs. So, if you're in the market for a high-quality car charger, the Oraimo Car Charger is definitely worth considering.
ORAIMO Car Charger OCC-21DML-Black
Return policy is simple.

All the mobile phone we delivered are original phones with its official warranty.
The product must be in its original condition.
If you receive an electronic item in damaged/ broken, expired condition or any product that does not match its description, you can return it within 24 hours for replacement / exchange.
For complain, contact us through the official phone number or place an email at contact@modernwearspk-a5ab46.ingress-erytho.easywp.com
If you failed to contact us through phone number then must drop an email to us within time limit.
For complain you have to mention your order number and proper reason for

Refund policy

The amount of any product will not be return.
Your faulty product is replace with new one within couple of days.
You can also get a voucher of that amount and buy any other product using that
For getting voucher you must have to contact us
Vendor Information
Address:

4.65 rating from 162 reviews